We have the best employees for your auto care!
The success of Freddy's Automotive Service repair and tires is attributed to our highly talented and experienced employees and their commitment to customer satisfaction.
We are an ASE certified, NAPA auto repair shop in Clovis, NM. Our technicians have many years of cumulative experience and receive training to assure you have the most qualified person possible servicing your vehicle.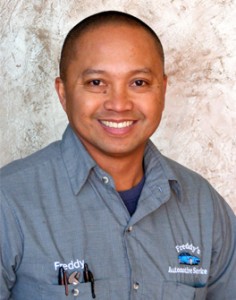 Freddy Barros, Owner
– 31 Years Auto Experience
– ASE and Ford Master Certified
– Certificates in Engine performance, Diesel engine repair, Electrical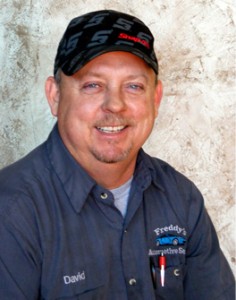 David Breedlove
– 20 Years Auto Experience
– ASE & Ford Master Certified
– Suspension & Brake Specialist
– Certificates in Noise Vibration and Harshness, Advanced Climate Control, Advanced Brake System Diagnosis and Service, Basic Electrical, Electrical systems, and Electrical Steering and Suspension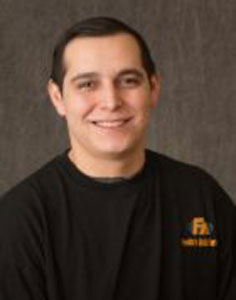 Josiah Senkevich
– Over Two Years Auto Part Sales
– Two Years experience in Preventative Maintenance
– Over 10 years Customer Service Experience
– Dedicated to performing at the highest level of his abilities and striving for customer satisfaction at every task.
---
Vehicles We Service
At Freddy's Auto Service we are happy to be experts in servicing a wide array of vehicle makes and models. Below is a list of the vehicles we are able to service.
Domestic:
Pontiac, Plymouth, Oldsmobile, Mercury, Lincoln, Jeep, Hummer, Geo, GMC, Ford, Eagle, Dodge, Chrysler, Chevrolet, Cadillac, Buick and Saturn
Asian:
Nissan, Mitsubishi, Mazda, Lexus, Kia, Isuzu, Infiniti, Hyundai, Honda, Daewoo, Acura, Scion, Smart, Subaru, Suzuki and Toyota
European:
Porsche, Mini, Mercedes Benz, Land Rover, Jaguar, Fiat, BMW, Audi, Saab, Volkswagen and Volvo