We have the best employees for your auto care!
The success of Freddy's Automotive Service repair and tires is attributed to our highly talented and experienced employees and their commitment to customer satisfaction.
We are an ASE certified, NAPA auto repair shop in Clovis, NM. Our technicians have many years of cumulative experience and receive training to assure you have the most qualified person possible servicing your vehicle.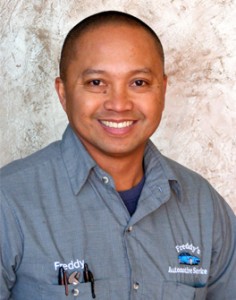 Freddy Barros, Owner
Owner of Freddy's Automotive
….
…
…
…
…
…
…
…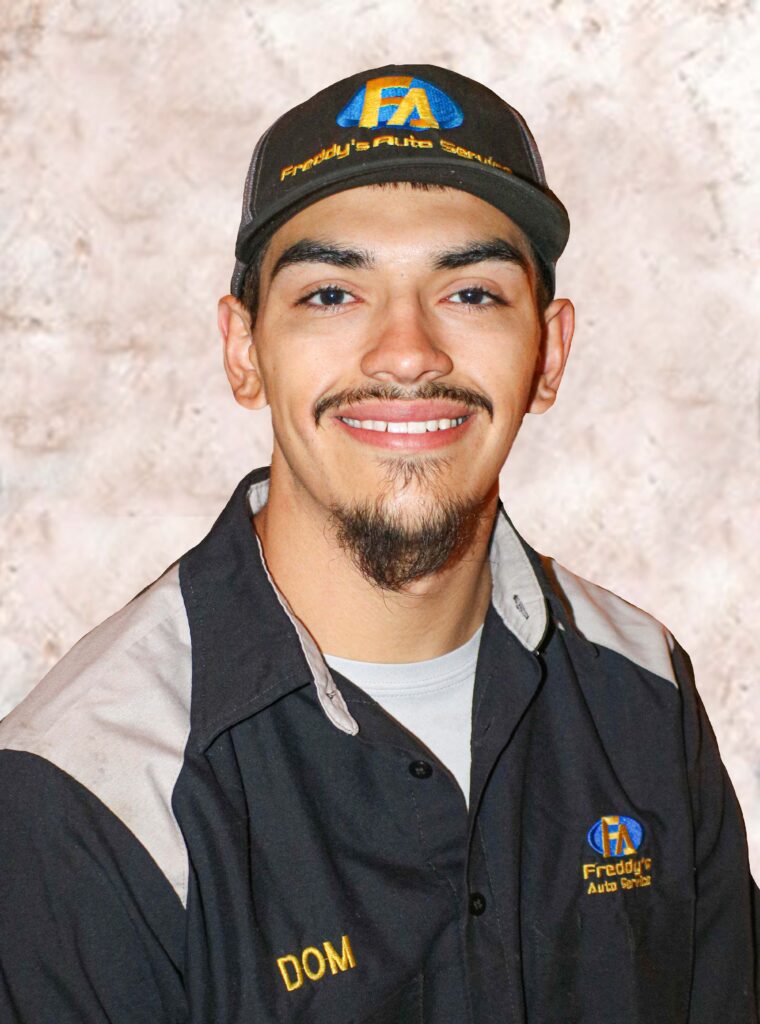 Dominick Urioste
Over 3 years experience in Automotive Detailing
Over 2 years experience as an Automotive Mechanic
Currently working on becoming ASE certified and always striving to do the best work I can do.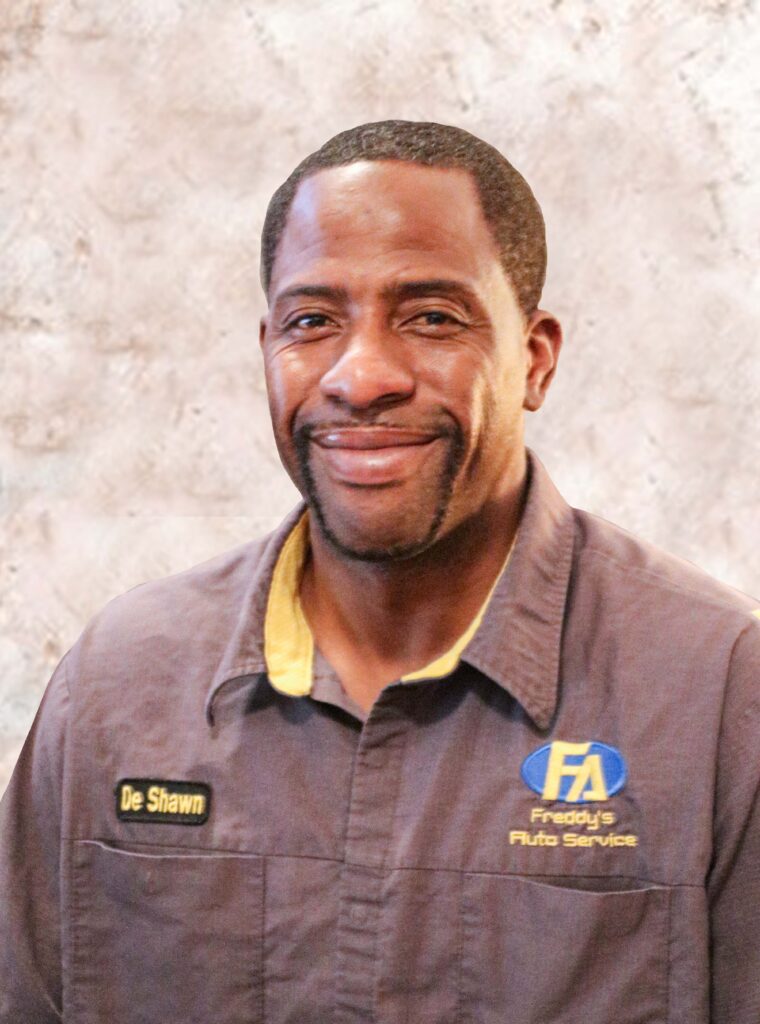 DeShaun Fells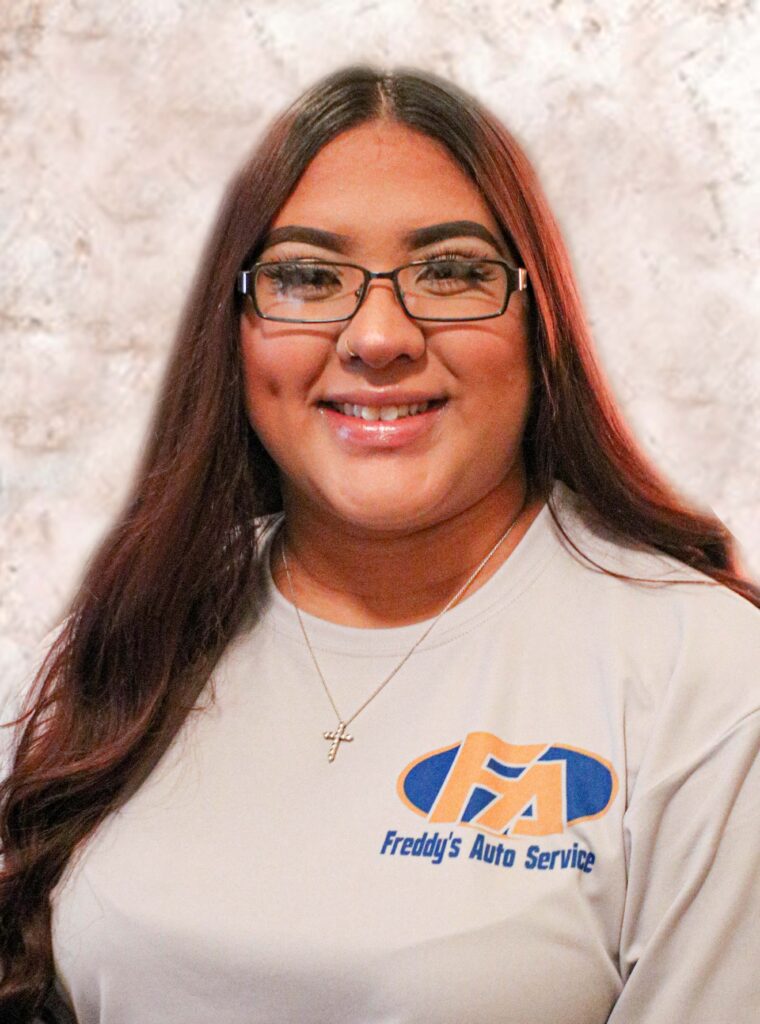 Aliya Uvalli
Over 3 years of Customer Service Experience
Experience in Automotive Sales
Duties: Managing service appointments and organizing workload to ensure a productive and successful business.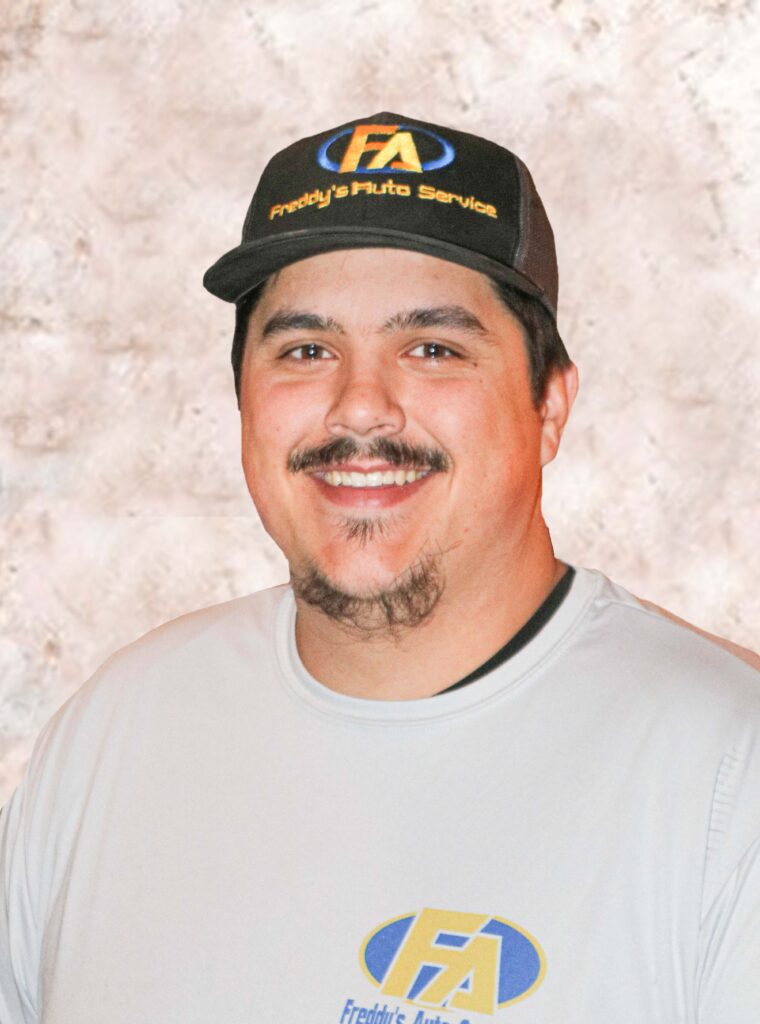 Jacob Samdahl
Technician/Service Writer
1 Year Tech Experience
2 Months Service Writer Experience
Currently working on continuing my growth as a service writer.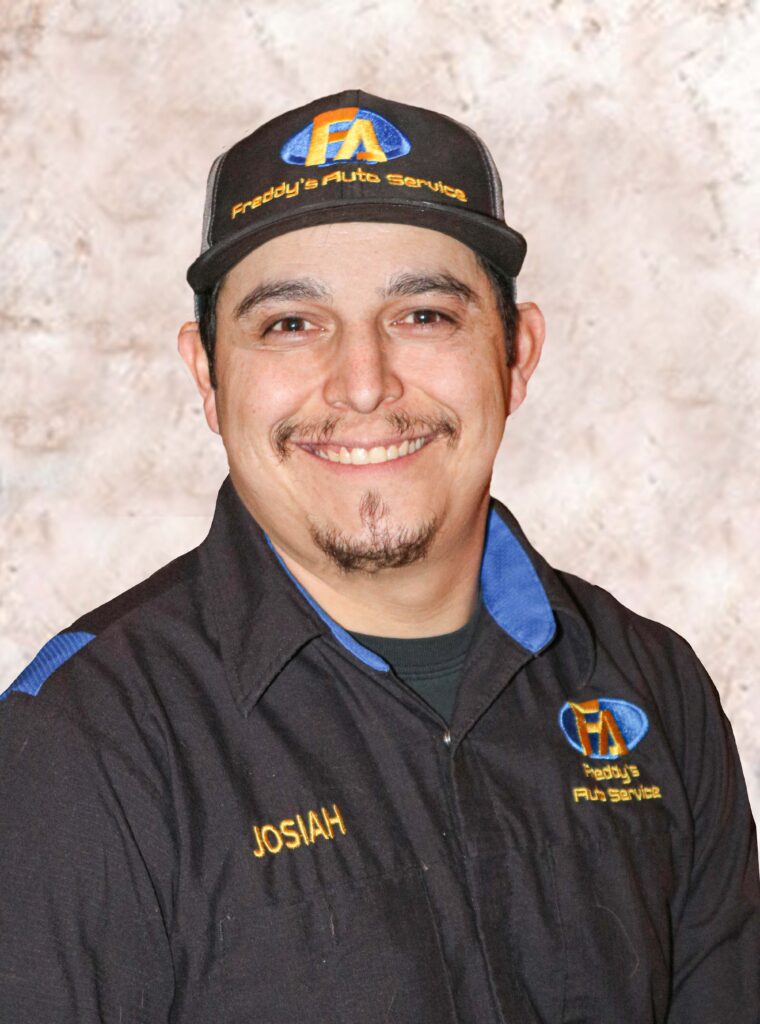 Josiah Senkevich
2 years Auto Parts Sales
2 years Certified Hood Technician in preventative maintenance
5 years Auto Technician experience with both foreign and domestic vehicles
Dedicated to providing quality service through every task.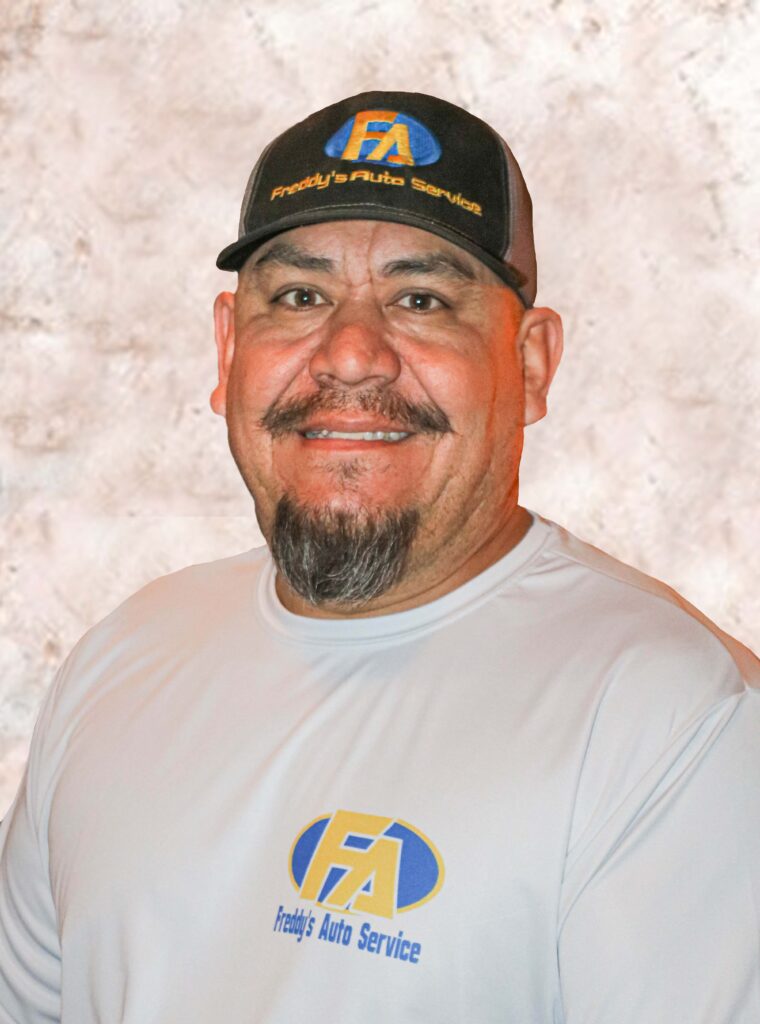 Manuel Estrada
Nearly 30 years of experience with automotive maintenance
ASE Certified
Experience with electrical, brakes, cooling and heating, suspension, engine performance, engine rebuild, etc.
Experienced Volkswagen Technician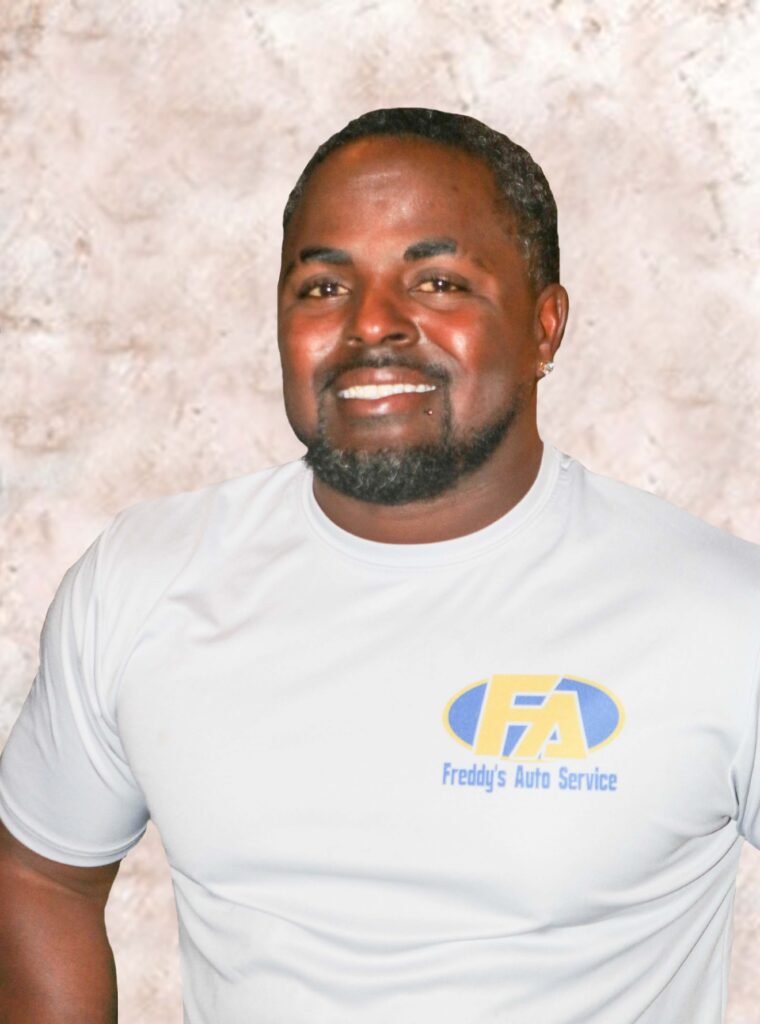 Dejuan Dickson
---
Vehicles We Service
At Freddy's Auto Service we are happy to be experts in servicing a wide array of vehicle makes and models. Below is a list of the vehicles we are able to service.
Domestic:
Pontiac, Plymouth, Oldsmobile, Mercury, Lincoln, Jeep, Hummer, Geo, GMC, Ford, Eagle, Dodge, Chrysler, Chevrolet, Cadillac, Buick and Saturn
Asian:
Nissan, Mitsubishi, Mazda, Lexus, Kia, Isuzu, Infiniti, Hyundai, Honda, Daewoo, Acura, Scion, Smart, Subaru, Suzuki and Toyota
European:
Porsche, Mini, Mercedes Benz, Land Rover, Jaguar, Fiat, BMW, Audi, Saab, Volkswagen and Volvo